Virtual Address

Live answering service

Meeting Rooms

Co-Working Space
The Premium Sydney Serviced office, Coworking Space and Virtual office address.
Angel Place at 123 Pitt Street belongs with the select crème of prestigious Sydney business addresses. Completed in 2001, Angel Place is a 35 floor A Grade construction with a world class ambience supported by classic contemporary design.
The extensive facilities available to tenants and customers of Angel Place provide superb support. This is a stylish, welcoming working environment, a place that presents a prestigious image of commercial acumen and opportunity.
If your business strategy requires an impressive address in the heart of Sydney's dynamic commercial precinct, this is it. Whether you require a fully equipped lockable Serviced Office or a Virtual Office for marketing and mail collection, Angel Place will perform the function perfectly.
If you need distinguished Sydney Serviced Office space, we have a range of superior options at Angel Place, including private offices that can contain up 30 staff in spacious comfort. There are also comfortable co-working areas supported with all the services and amenities you'd ever need to call upon. Our 22nd floor Angel Place location is also available for Virtual Offices subscription – a smart way to create an instant professional image to your customers - and you can use your Angel Place address as your registered business address with ASIC.
From the chic in-house coffee bars and restaurants, perfect for a catch-up meal discussion, to a selection of function and seminar areas, Angel Place has an array of specifically designed spaces to meet every corporate and organisational need.
At 123 Pitt St there are fabulous end of trip facilities including bike storage, showers, changing rooms and lockers and associated health and exercise classes tailored to suit.
Our 22nd floor also provides many adjustable meeting room and conferencing spaces fitted with the best in audio-visual tech and opaque screening. These spaces are selected to give you the ideal ambience for constructive team performance. The work spaces have superb views and plenty of natural light - it will be a pleasure for your WFH staff and clients to visit Angel Place.
The broad range of amenities and services at Angel Place are one of the key attributes of working in this space. Whether you need catering and refreshments or documents printed or even just a perfect alcove for a relaxed networking chat, it's all right here at renowned Angel Place, your impressive pay-as-you-go office space solution.
Getting around at this central CBD location is easy. Circular Quay and the network of Sydney ferries that service Sydney Harbour is just a short stroll down to the water and the major Wynyard rail station is a 3 minute walk. Angel Place is also so convenient to the Light Rail services and there are Sydney bus interchanges at Wynyard to add to the complete array of public transport options.
Angel Place is a superb location for close access to Sydney's shopping arcades and boutiques and there are also sublime and delightful restaurants and classic bars nearby for celebrating with staff and entertaining clients. The beautiful and historic Botanic Gardens are also an easy walk from Angel Place whenever you want to unwind amidst the serenity of the gardens.
Angel Place is one of the premier locations on our select Australian Serviced Office Listing. As a trusted provider of Serviced Offices, Co-Working Spaces and Virtual offices we are delighted to offer you this new location.
Call our experienced customer team and let us arrange a visit to Angel Place for you - so can see for yourself the impressive offices that could be your next business space.
Subscriptions
6 Months
From just
$600*
($24* per week)
12 Months
From just
$960*
($18* per week)
MOST POPULAR!
24 Months
From just
$1440*
($14* per week)
Location Details
Business Hours
Mon-Fri: 8.30am – 5.30pm
Address
Angel Place, Level 17, 123 Pitt Street, Sydney, NSW 2000
Similar Locations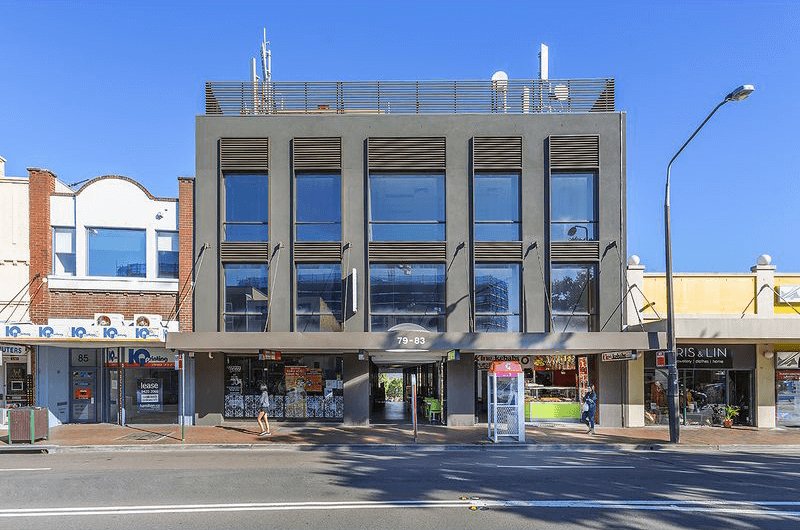 Lane Cove
79-83 Longueville Rd, Lane Cove NSW 2066
From $14/week
About us
Calls are answered by our friendly, professional receptionists exactly the way you require.
With over 50 prime locations throughout Australia (Including Sydney, North Sydney, Melbourne, Canberra, Brisbane, Adelaide, Perth, Gold Coast, Parramatta, Devonport, Hobart), we offer a national network of virtual offices and business centres to give your business a presence in a particular market for a fraction of the cost of opening your own office.
3 Steps to Sign Up for a Virtual Address
Choose your location(s)
Simply search for and choose from over 50 prime virtual office address locations throughout Australia.
Complete form and send photo ID
Complete the enquiry form providing us with the locations you have chosen, and a copy of your photo ID which can be attached to the enquiry form or you can email a scanned copy to
info@virtualaddress.com.au
or fax to
1300166718
.
Payment and set up
Our customer service team will contact you to complete the set-up process for your chosen location(s).
Get a Virtual Receptionist with your Virtual Office Address
Virtual Headquarters also provide a comprehensive range of call answering services including live virtual receptionist and call messaging, diary and appointment management, and fax messaging services. As part of our call answering services, we can instantly provide you with a national 1300 number, 1800 number or local phone number for any location in Australia.
Simply sign up for a virtual receptionist 7-day free trial to get a local number and a professional Australian receptionist will be answering your calls in an instant. Our friendly customer service team can help upgrade you to one of our live call answering or messaging services plans and add virtual numbers for any location in Australia whenever you need them.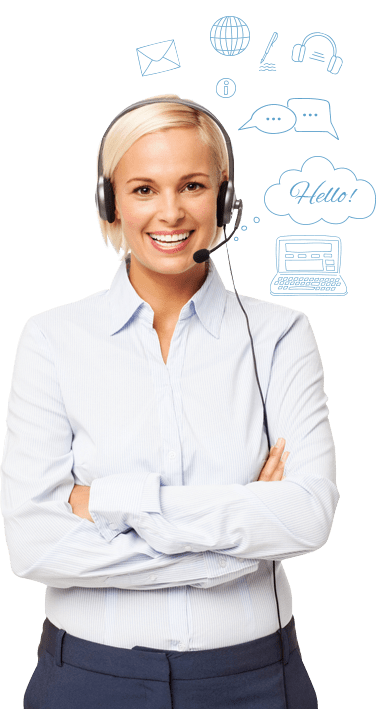 Frequently Asked Questions
What is a virtual address?
A virtual address is a business address which is either a mailbox located at a business centre or a receptionist mail handling service located at a virtual office. Both offer mail management services including mail notification, mail pick up and mail forwarding services. A virtual address can be used on your website and other marketing collateral to provide your business with professional physical presence.
Why do I need a virtual address?
A virtual address allows your business to have a 'virtual' presence in any geographic market, without the cost of leasing your own premises. Many customers want to deal with a business that they feel is 'local' to where they are. A virtual address gives customers a sense that you are closer and 'like-minded'.
A virtual address also provides your business with a formal business address, which gives assurance that you are a business that can be trusted.
What is the difference between a virtual office and a virtual address?
You can get a virtual address service, which is a mailing address and mail management services. When you add a call answering service, this is normally what can be defined as having a virtual office. In addition, we offer virtual office locations that have additional facilities which include co-working and private office space, meeting rooms and other services. Some of our virtual office locations are generally located in major cities and include prestigious CBD addresses.
How long does it take to start receiving my mail after signing up for a virtual address?
Once you have signed up and paid for the service, you can be receiving your mail within 24 hours.
What is the process to get a virtual address?
Chose the location(s) you would like to have as your virtual address. Complete the enquiry form, attach or send a copy of your ID (Drivers Licence, Passport or Identify Card), or call us on 1300 885 830 to process your enquiry. Our team will call you to finalise which subscription plan you want, process your payment and set up your account with your instructions for mail management.
What payment methods do you accept?
We accept payment by EFT to the Virtual Headquarters bank account. Secure payment is made with our service agent over the phone as part of your account set up.
Can I get more than one virtual address?
Yes, you can request additional addresses at any time. There are over 10,000 mailbox customers throughout our 50+ business centres and virtual offices Australia-wide. Many of our customers have numerous virtual addresses to show a regional, state or national presence. You can add new virtual addresses to your account at any time.
How do I know when I have received mail at my virtual address?
When your Virtual Address is established, upon receipt of mail or packages, you can opt to receive notifications by email, SMS or both.
How do I get my mail? Can I collect it any time I want to? Can you send it to me?
Most of our 50+ locations have secure 24x7 access where you can collect your own mail. You will be issued your own key or security access code when your account is set up. You can also opt to have your mail automatically forward to you anywhere is the world.
Can I have my mail forwarded to me from my virtual address? Does this cost extra?
You can opt to have your mail and parcels automatically forwarded to you anywhere in the world, as often as you require. If you have multiple mail pieces, we can bundle those and mail them to you in one package. Many locations, but not all, charge a small handling fee to bundle the mail up, pay the correct postage and mail it to you from an Australia Post, Post Office. The handling fee is typically $5 or $6 per bundle of mail sent, plus the cost of postage. All locations will charge the cost of postage stamps to forward your mail.
Do you offer a free trial for your virtual address service?
No, we do not offer a free trial for our virtual address service. We do offer a free trial for our Virtual Receptionist service – you can try that for free for 7 days.
How do I get a telephone number and answering service at the same location as my virtual address?
Simply tick the box 'Yes, I would like a call answering service' on the enquiry form or let our customer service team member know when you speak to them. Alternatively, to instantly get an answering service, sign up for our virtual receptionist 7-day free trial. There is no lock in contract, no credit card required, and you can cancel any time. We can add local, regional or a national 1300 numbers or 1800 numbers to your answering service when you upgrade from a free trial to one of the subscription plans.
How do I book a meeting room?
Your national account manager will provide you the details you need to be able to book meeting rooms and support services as and when you need them, wherever you need them.